If you're ready to start blogging, and you need an experienced leader… I would recommend any of these courses below
I also list several free tools, (and paid tools), and there are affiliate links included in this post– I'm sharing stuff I use and have found helpful.
Be sure to read how to start a blog, and how to write a blog post.
*This post contains affiliate links, click here to learn more.
The Tool Kit for Accelerating Progress
Tools to Leverage Your Time
Learning How to Blog
Ebooks I've Benefitted From Reading
Affiliate Networks Use to Make Money
More Information on the Tools Above
Tailwind is a scheduling platform (and so much more).
We use Tailwind for everything Pinterest.
Tailwind Tribes allows you to (quickly, efficiently) share your Pin with likeminded bloggers and gain quick traction for your Pins.
It's like joining a community group. Your network instantly grows, even if you're not a celebrity blogger (yet).
SmartLooping is an automation tool that lets you set your best pins to autopilot. You can create custom schedules that are evergreen or seasonal depending on your content, and you can assign which boards you want the Pins to go to.
Pinterest Traffic Avalanche is an e-course
The important thing to know about blogging, along with all of the tips in this article, is that these things go deep.
Anyone can get started. But going deep will take effort, education, and time.
That's why e-courses are so helpful.
I know that it's hard to justify spending anything more than the price of a cup of coffee at the beginning of your blogging days… but if you were going to school, you'd be paying a lot more for your education
.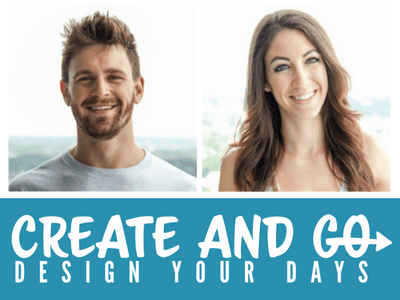 Included in the purchase price, you get access to the private Facebook group of two enormously successful bloggers (former CPA and fitness instructor), and you'll be walked through Pinterest strategy from a beginner's day one to advanced Pinterest Strategy.
At the start of this course, I thought I knew a good bit about Pinterest, but I wasn't getting the results I wanted.
So I turned to two people I discovered who had a proven track record of success.
Admittedly, I was concerned with the price. But when I realized that all of my content assets will benefit from this, the potential return on investment seemed worth the risk.  
And it was worth it.
After watching 2-3 slides, I immediately felt energy surge through my body.  I had clarity.  I had knowledge.  I had direction.
I told other people about it. I had one of my VA's complete the course.
Now, I know I can grow my Pinterest traffic and I feel like every penny I spent was worth it.
Click the image above, or down below to buy the course.  You won't regret it.
The creators of this Pinterest course primarily used Pinterest to get their blog to where it is today… and in
January of 2019 alone
, they earned over
$100,000
If you need a recap of the resources we suggest, here are our Favorite Programs:
(This post contains affiliate links)